Yes, you can add a custom sub-domain.
To point your custom sub-domain name to our IP (Veshort), follow these steps:
Go to your DNS zone.
Create an "A" record.
Set the host to your desired name, for example: "link", and
Set the value to our IP - 3.219.102.216
Go to the "branded domain" section on our platform's dashboard.
Select "Add new domain."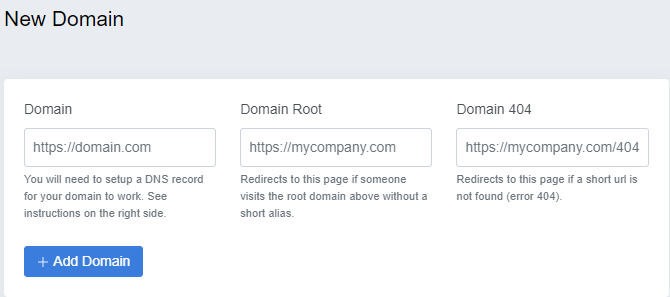 In the fields provided, enter the following information:
Domain (required): the sub-domain that you set up in your DNS. If we haven't assigned you an SSL certificate yet, use "http" in the domain section.
Domain root (optional): if you want the domain to redirect whenever someone types your sub-domain in the browser's address bar.
Domain 404 (optional): the URL of your "404 Not Found" page, to be used when people type your Sub-domain in the browser's address bar but the destination page is no longer available.
Your final custom sub-domain will look like this: link.domain.com pointed to our server.
If you encounter any issues setting up your custom domain, please don't hesitate to reach out to us via live chat for assistance.